Castle and Chianti wine tour
Combining exquisite wines with an unforgettable medieval setting - lunch - wine tasting class.
Nestled between the cities of Florence and Siena, who were bitter rivals throughout history, the old Chianti region was a highly contested area and is therefore saturated with gorgeous medieval castles and keeps. Over time, many of these castles have been converted into world famous wineries.Throughout your tour you will experience the magic of the old Chianti region with its rolling hills and quaint villages. You will have the opportunity to visit medieval cellars, enjoy wonderful Tuscan cuisine, and learn everything you could ever hope to know about the wines and winemaking process.
Our guides will introduce you to the traditional wines of Chianti like Chianti Rufina Riserva while also giving you the chance to try DOCG and IGT "Super Tuscans." While we take you to some of the most famous wineries in the region, we also pride ourselves in giving you a flavor of the local culture. Therefore, one of wineries we visit is on a much smaller scale and is often family owned. This enables you to connect with the proprietor on a much more personal level while he/she shows you the finer aspects of viticulture.
Price from 170 eur
per person
Wine tour briefly
shared tour
170 per person
Monday, Tuesday, Wednesday, Thursday, Friday and Saturday, from March to December
from 9:30 a.m. to 5:00 p.m.
English
including lunch and more
Chianti Rufina
departure from Florence
Availability and Price
Space is limited, so we suggest booking in advance. Minimum of 2 participants are needed in order for the tour to be run.

Monday, Tuesday, Wednesday, Thursday, Friday and Saturday, from March to December
schedule, detail and photo Castle and Chianti wine tour wine tour
SCHEDULE
09.30 a.m. Departure from Florence.
10.30 a.m. Arrival at the first winery where you will be introduced to wine with a simple wine tasting lesson.
01.00 p.m. Lunch of a typical Tuscan menu at traditional trattoria.
02.00 p.m. Departure to next winery through Tuscan hills and vineyards. 02.30 p.m.
02.30 p.m. Arrival at second winery with tour and wine tasting. 04.45 p.m.
04.30 p.m. Return to Florence by approx. 5 p.m.
Price 170 Eur per person. INCLUSIONS
Wine tasting lesson to approach wine
Wine tasting in two wineries ( Chianti Rufina Riserva DOCG, Vinsanto DOC and Supertuscan IGT)
Olive oil tasting.
Lunch at trattoria (local restaurant).
Minivan transport
English speaking tour/driver
not included
Meeting Point
Meeting Point in Florence at Piazza Cavalleggeri, in front of the Biblioteca Nazionale "National Library".
map Castle and Chianti wine tour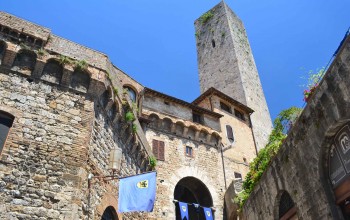 Blending the bold red of Chianti with the crisp white of San Gimignano - lunch with saffron menu.
From 9:30 a.m. to 5:30 p.m.
San Gimignano
Tuesday and Friday, from March until November

pax


€ 170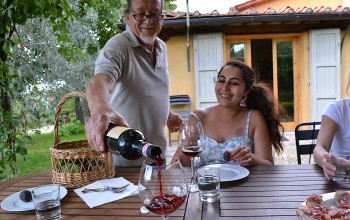 Experience the magic of Chianti, visit three wineries - lunch at the winery - wine tasting class.
from 9:30 a.m. to 5:00 p.m.
Chianti Classico
Monday, Tuesday, Wednesday, Thursday, Friday and Saturday, From February until December

pax


€ 170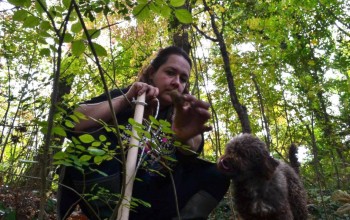 Enjoy the charming Tuscan countryside and the haunting beauty of the Tuscan forests.
from 10:00 a.m. to 5:00 p.m.
San Miniato
Monday, Tuesday, Wednesday, Thursday, Friday and Saturday, All year round

pax


€ 180