Valpolicella & Amarone Wine Tour
Valpolicella is home to a series of red grapes, most of which are rarely found elsewhere in Italy
Valpolicella, which means "valley of many cellars", is home to a series of red grapes, most of which have unclear origins and are rarely found elsewhere in Italy.
Corvina, a dark-berried, thick-skinned variety, is the principal grape in red Valpolicella wines, forming the backbone of the blend with its firm tannins and rich, smoky, red-cherry scent.
We'll visit celebrated vineyards where Amarone is made. Its method of production dates back to Roman times.
Price from 200 eur
per person
private wine tour
Wine tour briefly
private tour
from 200 € per person
Monday, Tuesday, Wednesday, Thursday, Friday and Saturday, All Year
from 9:00 a.m. to 6:30 p.m.
English speaking tour guide
including lunch and more
Valpolicella Verona
departure from Verona
PRICE TABLE
Availability and Price
Space is limited, so we suggest booking in advance. Minimum of 2 participants are needed in order for the tour to be run.

Monday, Tuesday, Wednesday, Thursday, Friday and Saturday, All Year
schedule, detail and photo Valpolicella & Amarone Wine Tour wine tour
SCHEDULE
English speaking driver
10.30 a.m. Arrival at Pedemonte and visit to the winery Accordini. Where you can visit the vineyards and the cellar, finally wine tasting.
12.30 p.m. Light lunch at the local restaurant ( if is required) or in a winery.
02.30 p.m. Driving along the hills where you can see the different type of vineyard.
03.00 p.m. Explore the vineyards with winemaker of Villa Manzi where you can meet the wine grower who will be explaining the different techniques of viticulture.
04.30 p.m. Drive back to Venice.
Price 200 Eur per person. INCLUSIONS
Transportation
English speaking tour guide
Wine tasting at 2 wineries
Cellar tour
Lunch at the Trattoria in wine country
All Local Taxes
not included
Meeting Point
Departure from Verona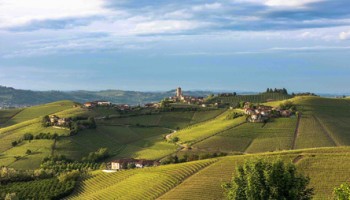 The vineyards of the Barolo DOCG zones are not extensive, but they are the most carefully charted stands of vines anywhere in Italy.
from 9:30 a.m. to 6:00 p.m.
Alba
Monday, Tuesday, Wednesday, Thursday, Friday and Saturday, All year round

pax

from


€ 200
There are 13 wines with the "Colli Euganei" denomination
from 9:30 a.m. to 6:00 p.m.
Colli Euganei
Monday, Tuesday, Wednesday, Thursday, Friday and Saturday, All Year

pax

from


€ 150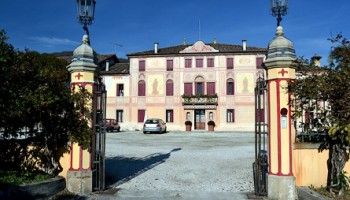 Prosecco is one of the most famous sparkling wines produced in Italy
from 9:30 a.m. to 6:00 p.m.
Valdobbiadene
Conegliano
Monday, Tuesday, Wednesday, Thursday, Friday and Saturday, All Year

pax

from


€ 160