Barolo Wine Tours
The vineyards of the Barolo DOCG zones are not extensive, but they are the most carefully charted stands of vines anywhere in Italy.
Driving to the town of Barolo from Alba gives one an idea of the terrain, the gently rolling hills, and the vineyards surrounding picture postcard pretty villages. The roads are narrow and winding, a result of turf wars, road construction and other political vicissitudes through centuries.Barolo, the town, located 15 Km. south of Alba, is small in size but big in reputation.
Discover this beautiful wine country with our local guide accompanying throughout so you just relax and enjoy or explore independently in your rented car.
Price from 200 eur
per person
private wine tour
Wine tour briefly
private tour
from 200 € per person
Monday, Tuesday, Wednesday, Thursday, Friday and Saturday, All year round
from 9:30 a.m. to 6:00 p.m.
English
including lunch and more
Alba
departure from Milan
PRICE TABLE
Availability and Price
Space is limited, so we suggest booking in advance. Minimum of 2 participants are needed in order for the tour to be run.

Monday, Tuesday, Wednesday, Thursday, Friday and Saturday, All year round
schedule, detail and photo Barolo Wine Tours wine tour
SCHEDULE
09.30 a.m. Departure from Milan or your location.
11.30 a.m. Arrival at the first winery Serralunga and visit the cellar and wine tasting.
01.00 p.m. Lunch at the local restaurant.
02.30 p.m. Driving along the hills where you can see the different type of vineyard.
03.00 p.m. Last stop in a second winery and wine tasting
04.30 p.m. We go back to Milan where the tour would be end by 6:00 pm.
Price 200 Eur per person. INCLUSIONS
Transportation
English speaking tour/driver
Lunch
Wine tasting at 2 wineries
Cellar tour
All Local Taxes
not included
Meeting Point
pick-up drop-off Milan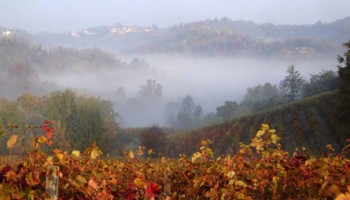 The Barbaresco has been for many years the substitute of the BAROLO
from 9:00 a.m. to 6:00 p.m.
Barbaresco
Monday, Tuesday, Wednesday, Thursday, Friday and Saturday, All Year

pax

from


€ 200