Prosecco Wine Tour
What is certain is that Prosecco was produced back in Roman times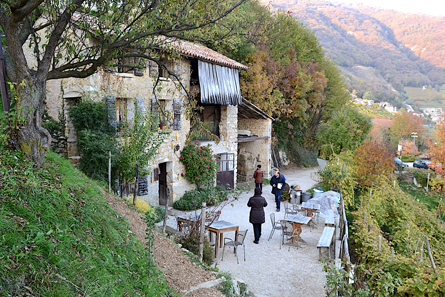 The Prosecco di Conegliano is a sparkling wine and is one of the most typical products of these lands. The vine origins are uncertain, but it probably comes from the Venezia Giulia area or far more eastern areas. What is certain is that Prosecco was produced back in Roman times and found those soil and climatic conditions in the Treviso hills that allow its qualities to develop to the full.
The main feature of Prosecco is its marked versatility: its aroma and its freshness are unmistakeable whether tranquilla; (still) or "frizzante" and "spumante" (sparkling).
Your scenic drive will take you through the vineyards, in the hills that are surrounded by numerous Venetian villas. During the Prosecco Wine Tour you will stop at two high rated wineries to have a cellar visit and wine tastings.
And a lunch at a typical restaurant.
Price 200 eur
per person
Wine tour briefly
shared tour
200 per person
Monday, Tuesday, Wednesday, Thursday, Friday and Saturday, all year round
from 9:30 a.m. to 6:30 p.m.
tour is conducted in english
including lunch and more
Valdobbiadene
departure from Venice
Availability and Price
Space is limited, so we suggest booking in advance. Minimum of 2 participants are needed in order for the tour to be run.

Monday, Tuesday, Wednesday, Thursday, Friday and Saturday, all year round
schedule, detail and photo Prosecco Wine Tour wine tour
SCHEDULE
9.30 a.m. Departure from Venice (Tronchetto).
10.30 a.m. Arrival at the first winery and visit the first winery and wine tasting.
01.00 p.m. Light lunch at the local restaurant.
02.30 p.m. Scenic drive through the hills where you can see the different type of vineyard.
03.00 p.m. We stop at the second winery for visiting and wine tasting.
04:30 p.m. Return to Venice (Tronchetto).
Price 200 Eur per person. INCLUSIONS
English speaking wine and food expert tour guide
wine tasting at two wineries
two cellar tours
air conditioning mini van
delicious lunch in a traditional restaurant "Osteria"
photo pictures stops
a walk in the vineyard
not included
Meeting Point
Departure from Tronchetto Venice, in front of the people mover station
Valpolicella is one of the most important wine regions in Italy
from 9:00 a.m. to 6:00 p.m.
Valpolicella Verona
Monday, Tuesday, Wednesday, Thursday, Friday and Saturday, all year round

pax


€ 220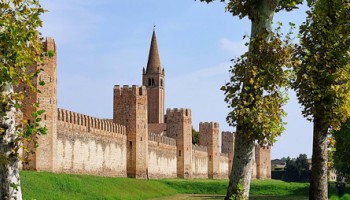 To taste Merlot, Cabernet, Chardonnay and Prosciutto di Montagnana
from 9:30 a.m. to 6:00 p.m.
Colli Euganei
Monday, Wednesday and Friday, all year round

pax


€ 200