Amarone Wine Tour
Valpolicella is one of the most important wine regions in Italy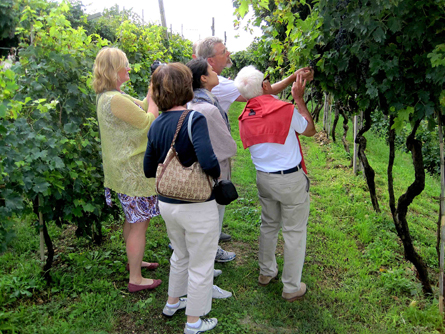 Valpolicella is one of the most important wine regions in Italy and home to the famed Amarone wines. Located just northwest of the historic city of Verona and east of Lake Garda. Fine wine has been produced here since Roman times and indeed the name is of ancient origin- Valpolicella comes from "Vallis Polis Cellae" which means "valley of many cellars".
This one-day Amarone Wine Tour of the Valpolicella vineyards begins in Venice. The tour is with a professional Sommelier and takes in two high-end small estates. You will visit the cellars and vineyards and learn about the fascinating heavy work intensive production of the Amarone wines, as well as the sweeter Reciotos. You will have also the chance to taste an Italian lunch. This is a fantastic full day wine tour for guests looking for authentic wine experience and an introduction to some of the best Amarone wines in the Valpolicella.
Price 220 eur
per person
Wine tour briefly
shared tour
220 per person
Monday and Friday, all year round
from 9:00 a.m. to 6:00 p.m.
English
including lunch and more
Valpolicella Verona
departure from Venice
Availability and Price
Space is limited, so we suggest booking in advance. Minimum of 2 participants are needed in order for the tour to be run.

Monday and Friday, all year round
schedule, detail and photo Amarone Wine Tour wine tour
SCHEDULE
09:30 a.m. Departure from Venice (Tronchetto).
11:00 a.m. Arrival at Marano della Valpolicella and visit to the first winery. Where you can visit the vineyards and the cellar, finally wine tasting.
12:30 p.m. Light lunch at the local restaurant.
02.30 p.m. Driving along the hills where you can see the different type of vineyard.
03:00 p.m. Explore the vineyards with winemaker of the second winery where you can meet the wine grower who will be expaining the different techniques of viticulture.
04:30 p.m. Return to Venice (Tronchetto).
Price 220 Eur per person. INCLUSIONS
English speaking wine and food expert tour guide
wine tasting at two wineries
two cellar tours
delicious lunch in a local restaurant
air conditioning mini van
photo pictures stops
a walk in the vineyard
not included
Meeting Point
Departure from Tronchetto Venice, in front of the people mover station
What is certain is that Prosecco was produced back in Roman times
from 9:30 a.m. to 6:30 p.m.
Valdobbiadene
Monday, Tuesday, Wednesday, Thursday, Friday and Saturday, all year round

pax


€ 200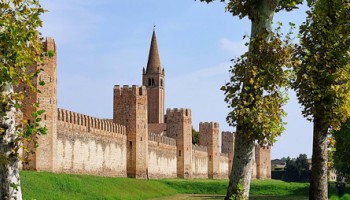 To taste Merlot, Cabernet, Chardonnay and Prosciutto di Montagnana
from 9:30 a.m. to 6:00 p.m.
Colli Euganei
Monday, Wednesday and Friday, all year round

pax


€ 200