Book a wine tour in Italy, check out our offers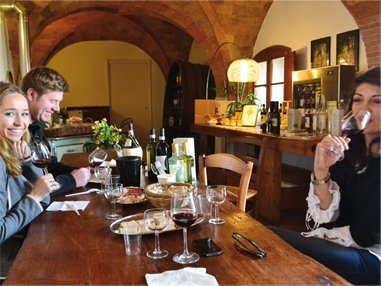 Shared Wine Tours
Italy
Shared Wine Tours to share wine experience with up to 8 wine lovers.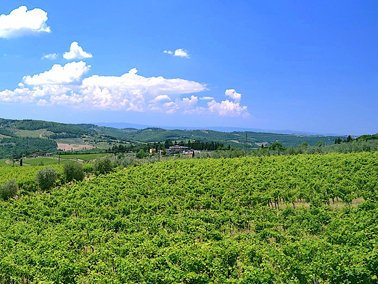 Package Wine Tours
Italy
FULLY LICENSED TOUR OPERATOR BASED IN FLORENCE, ITALY
I personally design each wine tour and I pick only quality wineries so that you could sample only the best
"Vittorio Del Bono Venezze"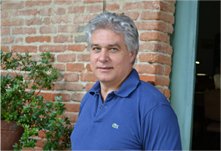 Reviews, satisfied travellers ... our growth opportunity

fast booking

secure booking

best rates
cancellation policy

satisfied travelers
Reviews, satisfied travellers ... our growth opportunity

2017-09-28
Gary Skrabutenas
USA
Topping off a special wedding anniversary trip to Florence for my wife and me was a fabulous Chianti wine tour with Vittorio. A professional sommelier and native of Florence, he was an exceptional host and provided us with much wine and local knowledge. In Italy it's all about pairing wine with food, and Vittorio taught us how to engage our senses - sight, smell, taste - to make good choices. For the wine geek, Vittorio described the details of DOCG, IGT, wine making and viticulture specific to the Sangiovese grape, Chianti Classico, and Super Tuscans. In this tour, we focused on the Chianti Classico sub-region of Chianti. We visited 3 wineries ranging from a small family operation to a large well-known winery. A delicious home-made lunch featuring traditional Tuscan fare was served at the family winery with wine poured by the winemaker. Small bites were provided at the other wineries during tastings to also illustrate the pairings (vegetarian bites can be requested). We purchased bottles during the tour and arranged with the last winery to ship all of them home. As a bonus some of the wineries also grew olives, and we learned about extra virgin olive oil production. Vittorio navigated the mini-van through the sometimes bumpy Chianti roads and narrow village streets with ease. With only four members and Vittorio, the tour group was small and intimate. We were paired with a delightful and engaging young couple from Australia. We highly recommend Vittorio's tours and will definitely book another with him the next time in Tuscany.
WINE TOUR BLOG
27
Jan
2018
To find a definition of Vino Nobile di Montepulciano there is nothing better than referring to the words of Francesco Redi, poet and medieval naturalist of the seventeenth centu...
10
Feb
2018
The territory of the Chianti Classico extends between the cities of Siena and Flo...
16
Jun
2017
Wine Tasting
Each dish has its own ideal wine to accompany that should be served at the ...
10
Oct
2017
It was only toward the end of last century that the first experiments were begun in ord...